This is me
Author:
Alzheimer's Association
Imagen: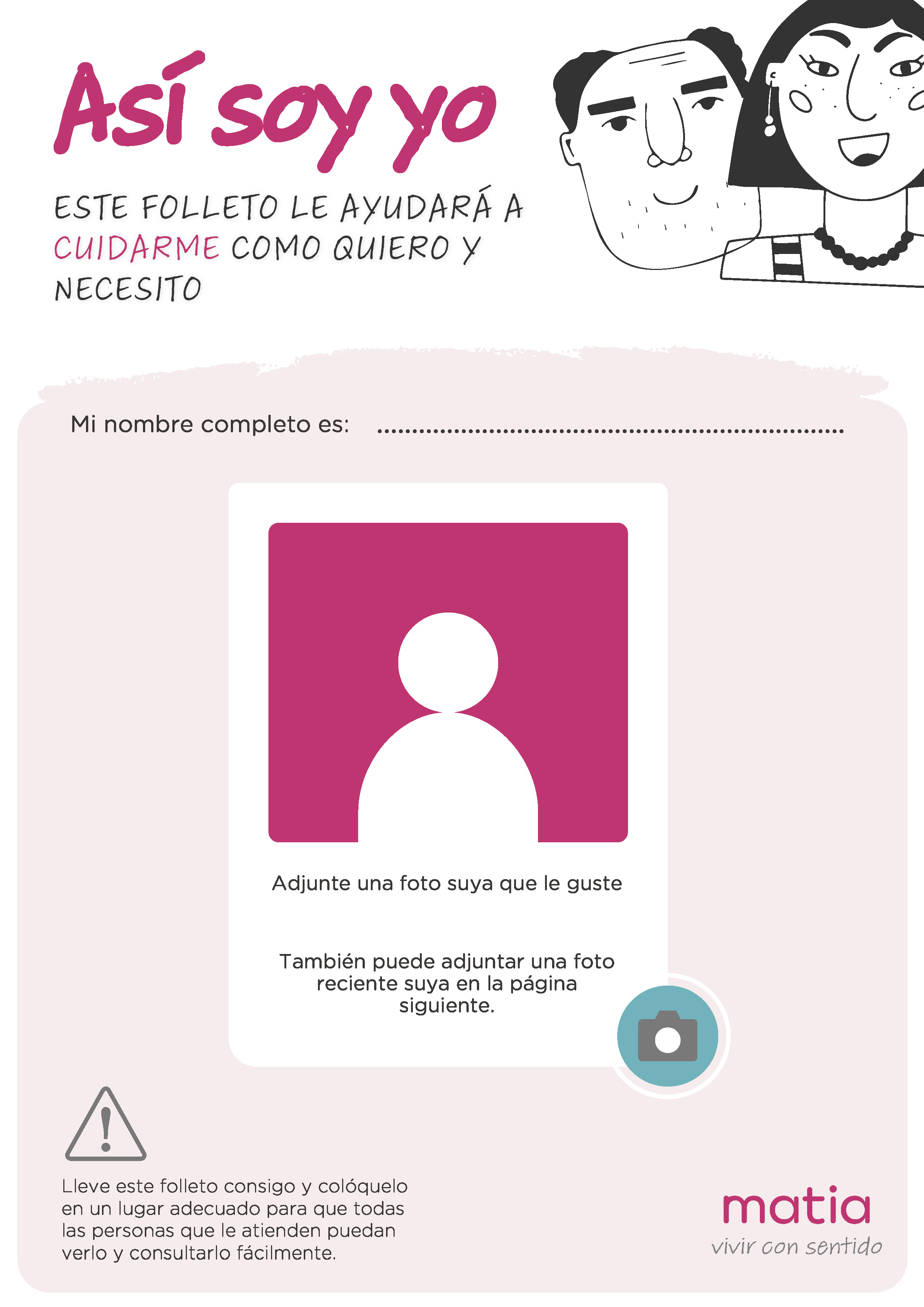 "This is me" is a simple booklet to record details about the life and preferences of anyone receiving professional care who is living with dementia or experiencing communication difficulties. Among other things, it collects information about the person's cultural and family background, important dates, people and places in their life, as well as their preferences and routines.
It is a material that can be used in any setting: at home, in hospital and in other care settings, and that helps health and care professionals to better understand who the person really is and to provide care that is adapted to the needs and preferences of each person. In addition, this tool provides security and reduces the distress of people with dementia and their caregivers, while the latter are able to make decisions based on respect for the dignity and wishes of the person they are accompanying.
This document is adapted from the booklet "This is me", a material produced by the Alzheimer's Society with the support of the Royal College of Nursing and suggestions from people living with dementia, carers and health and social care professionals. Our thanks to these organisations and individuals who have been collaborating in the design and production of this resource, and who have offered us the opportunity to translate and adapt it to our context.