AIRSAFE
Proyectos
Cristina Buiza, Miren Iturburu
New technological solutions for the optimisation of indoor air quality and minimisation of airborne transmission of pathogens

The AIRSAFE project aims to offer society safe and healthy environments in enclosures of daily use; public buildings, hospitals, residences, schools ...etc, through new technological solutions for the optimisation of indoor air quality. To do so, it will start from the premise that one of the main motivations that have given rise to the construction of this project is the SARS-CoV-2 pandemic which, among other things, has shown the importance of having ventilation and air conditioning systems that guarantee the safety of people in indoor spaces ("air safe").
The aim is therefore to optimise air conditioning installations for environmental and operational indicators and to provide new tools to improve indoor air quality and its impact on health. New innovative solutions will be developed in the field of sensor technology, equipment and management tools (operation and maintenance) for ventilation and air conditioning installations. Using Big Data and the opportunities derived from Artificial Intelligence applied to air conditioning and indoor air quality control, they will provide correlations between indirect measurements that can be monitored by continuous sensors and the presence of pathogens, microorganisms and substances that are toxic or harmful to people's health in the environment.
Results
Se prevé que los resultados del proyecto se traduzcan, finalmente, en Productos, Servicios y Soluciones Avanzadas de Climatización e Industria Inteligente con marca "made in Euskadi", lo que permitirá a las empresas, especialmente las PYMES, dar un salto cualitativo trascendental a nivel internacional, con una previsión inicial de incremento de volumen de exportaciones del 9,2% anual.
Consortium
Led by AIRLAN, with the collaboration of companies specialised in the air conditioning sector, gas detection and monitoring and energy efficiency management processes such as GIROA, FIDEGAS, WATTIO. Companies specialising in automation and control products and services, Big Data and Artificial Intelligence such as INGETEK and ZYLK. Biotechnology companies such as BIOTALDE and APA. In addition to Matia Fundazioa and Ikastolen Elkartea as direct representatives of the application areas selected to validate the solutions developed during the project.
On the other hand, the consortium of companies will have the technological support of Vicomtech, specialised in Artificial Intelligence, Visual Computing and Interaction technologies applied to Smart Industry and Health, among others. CEIT, a multidisciplinary technology centre and international benchmark with great capacity to contribute to the consortium. Matia Instituto, with great scientific knowledge and innovation capacity in the field of social and health care, and Aclima, Basque Environment Cluster which, as a benchmark in the eco-industry and environmental products and services, will act as an intermediary agent for technology and knowledge transfer between companies.
Project status
In progress
Collaborating institutions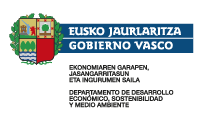 Basque Government through the HAZITEK 2021 Programme «Business R&D Support Projects»