Mapping Associations Between Gait Decline and Fall Risk in Mild Cognitive Impairment
Author:
Pieruccini-Faria, F., Sarquis-Adamson, Y., Anton-Rodrigo, I., Noguerón-García, A., Bray, N. W., Camicioli, R., Muir-Hunter, S. W., Speechley, M., McIlroy, B. y Montero-Odasso, M.
Imagen: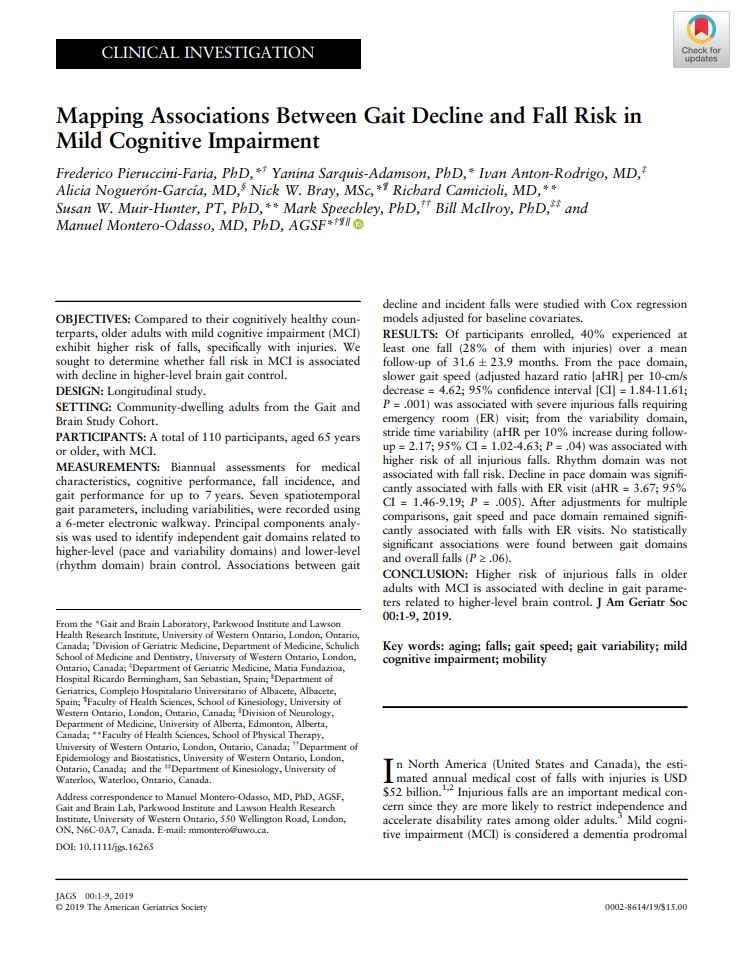 Revista:
Journal of the American Geriatrics Society, 2019
This study published in JAGS by Professor Montero-Odasso's group in London-Ontario (Canada) investigates the relationship between how cognition affects walking and falls. In it, it is observed that people with Mild Cognitive Impairment (MCI), compared to normal cognitive people, when they decrease the speed at which they walk or increase the variability of stride time, people with MCI have a higher risk of having falls with serious health consequences. These results support that improving certain cognitive areas or aspects could reduce the likelihood of serious falls with injuries in older people with MCI.