Program to alleviate gender-based violence at the end of life
Author:
Equipo de Atención Psicosocial - Matia Fundazioa
Imagen: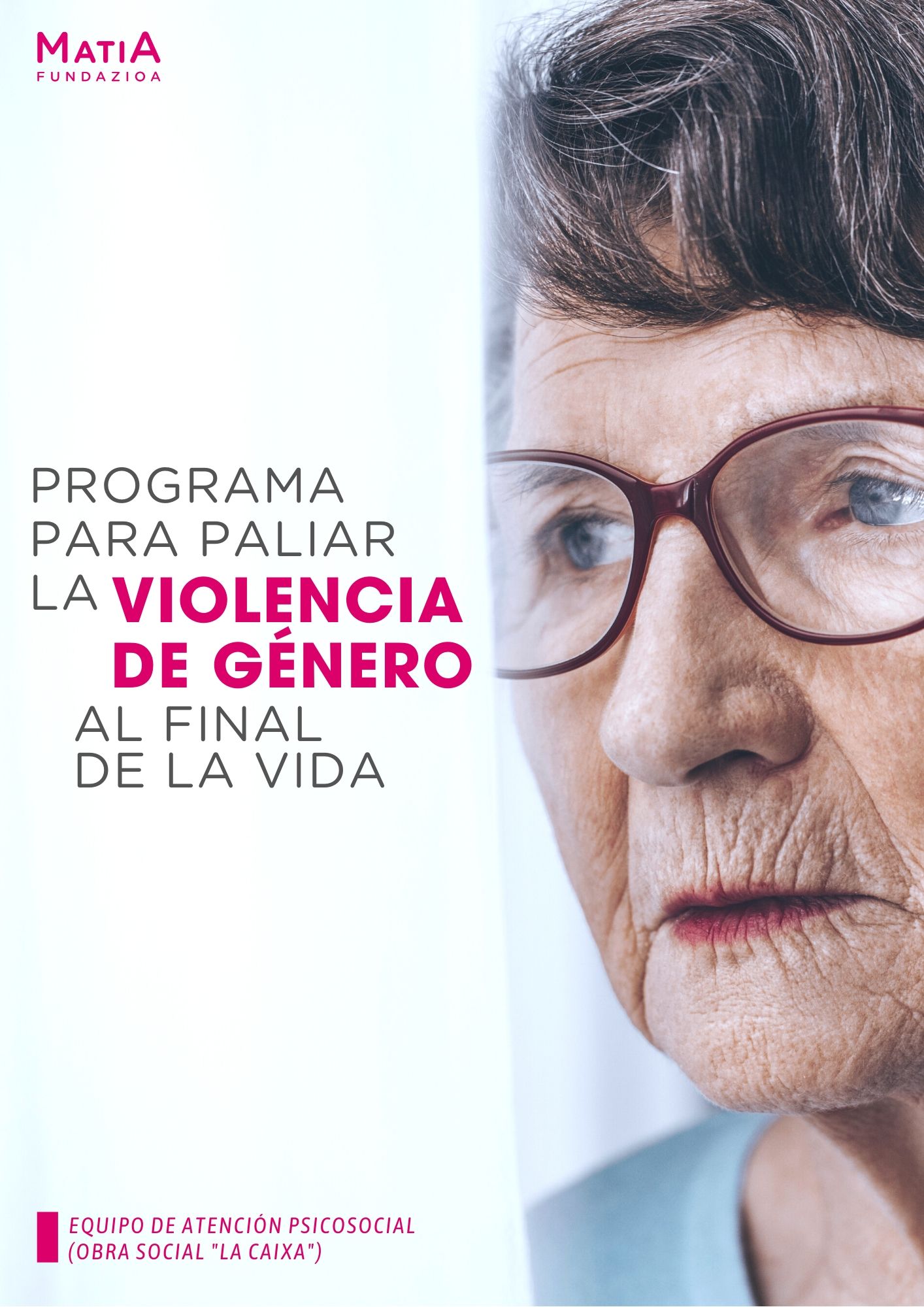 This work, prepared by the psychosocial care team of Matia Fundazioa, which offers psychological care to people with advanced diseases and their families, is the result of the finding that, in families with a historical relationship of abuse, the abuse also persists in the disease and adds to the problems arising from the serious illness faced by the family at that time.
One of the most common situations referred to by the psychosocial care team of Matia Fundazioa is that of a woman victim of abuse who becomes the main caregiver of her seriously ill abusive husband. Although there is also the case of battered women in which the aggressor is the caregiver.
These situations led the psychosocial team of Matia Fundazioa to reflect on what special needs these families presented and how they should adapt their intervention to cover them, guaranteeing the safety of all the people involved. However, they discovered that there was no professional material published, so they decided to create their own guide.
The aim of this guide is to contribute to reducing the suffering caused by situations of gender violence, as well as to train and orient professionals working with people with advanced diseases so that they know how to provide the best possible care in these cases.