SALTO - Activity guide for professionals
Imagen: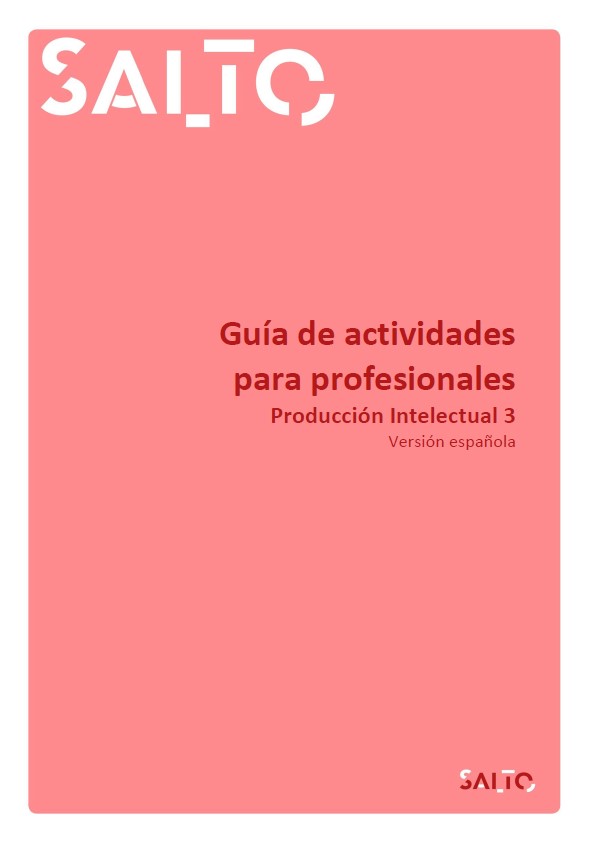 The culture of social work is based on a set of values that encompass different methods and techniques that are presented and proposed throughout this guide. Thus, empowerment, self-determination, positive treatment, quality of life and the person-centered approach act as structural pillars of the practice of social animation in favor of dependent people, the elderly and/or people with disabilities. In this guide you will find:
In the first part, the fundamental concepts of social animation, the different animation techniques and a description of the training modules related to the subject for those who wish to go deeper into it.
The second part includes 30 activities described in worksheets and based on the examples of innovative experiences collected by the project partners, with reference to both the training modules and the techniques used.