Models of quality management in the care of people with dependency. International Review
Author:
Leturia M., Zalakain, J., Mendieta, A., Carcavilla, A.
Imagen: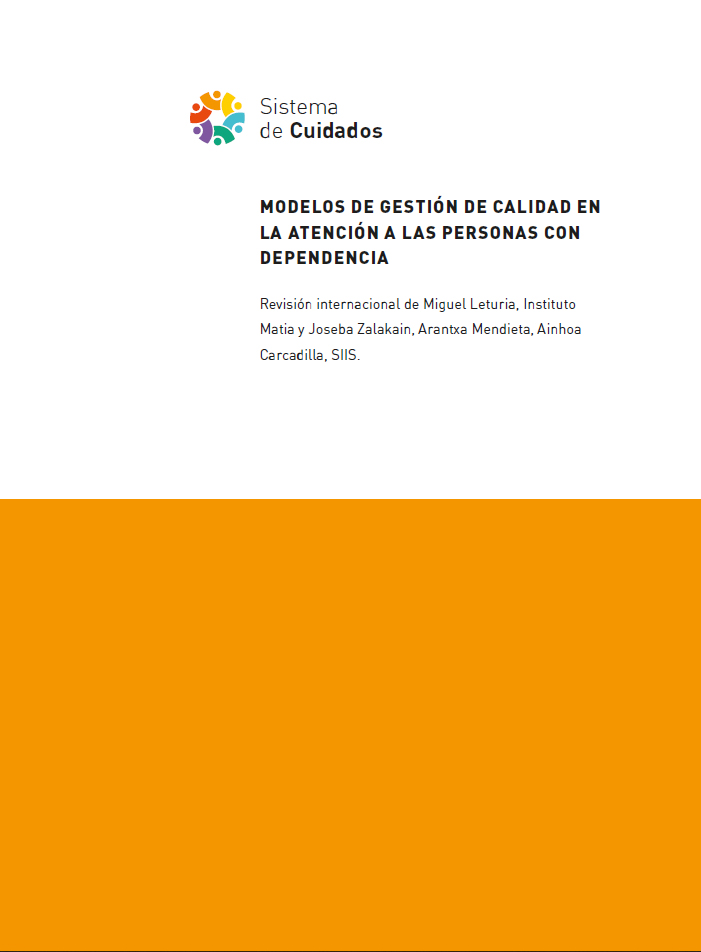 This document contains an exhaustive analysis of various international experiences of quality of care policy models in Germany, Belgium, Spain, the United States, France, Portugal and the United Kingdom.
The objectives of the report are twofold:
On the one hand, it describes the models of regulation and quality management deployed in various European and American countries in the field of services for dependent persons, with particular attention to the quality of care in residential services for the elderly. It also analyzes, however, the application of these models to other groups (such as minors and adults with disabilities) and in other services, such as day or home care. In this sense, the objective of the report is to establish the instruments and working methods that each of these different quality management institutions use for implementation, such as performance measures, public information and accreditation and certification models, detailing the organizational capacities they possess and the different policy articulation models they carry out.
On the other hand, based on a transversal reading of the different national experiences described, identify the key elements to be taken into account when constructing a quality assurance and management model, and the different options that may exist in relation to these elements, as well as the consequences or effects that may be expected from the available options.