Ageism and COVID-19, a study of social inequality through opinions and attitudes about older people in the coronavirus crisis in Spain
Author:
García, A., Castejón, P., Marsillas, S., Barrio, E. del, Thompson L., Diaz-Veiga, P.
Imagen: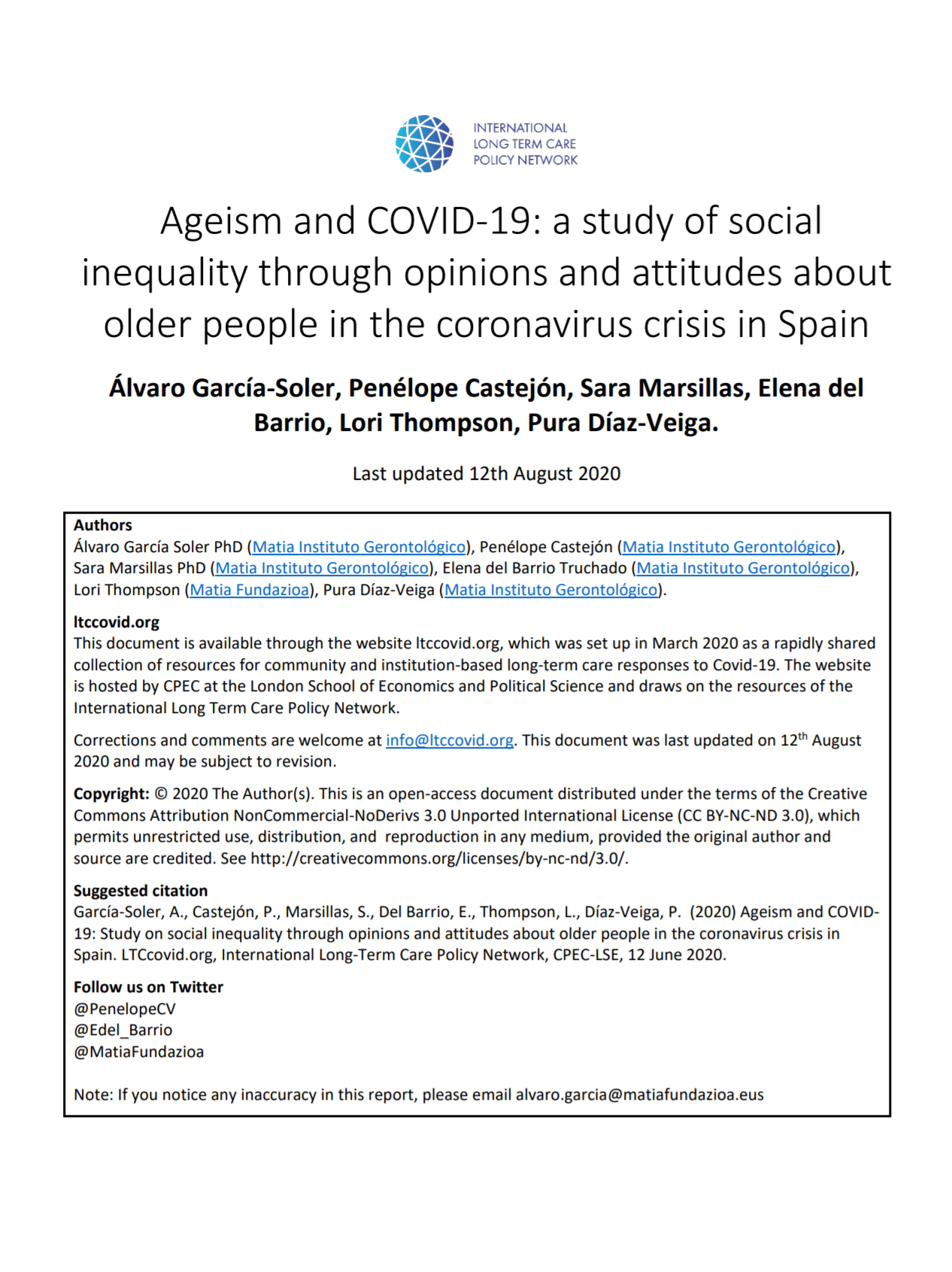 The main aim of this research is to measure to what extent stereotypes and discriminatory attitudes exist throughout the population in the COVID-19 context. Therefore, two main specific objectives arise: 1. Identifying the stereotypes in relation to the COVID- 19 crisis. 2. Analysing the relationship between ageism in the COVID-19 crisis and sociodemographic variables such as age, sex and the relationship with older adults during the pandemic.
We present research showing the distribution of stereotypical and discriminatory attitudes in a sample of 840 participants that answered an online questionnaire created ad hoc with the aim to explore ageism during the critical period of the crisis caused by the COVID-19 pandemic in Spain.
Our research shows that there were stereotypes and discriminatory attitudes, especially in younger groups pointing out what several authors understand as intergenerational tension.
These stereotypes, accepted by society, can have serious effects when discriminatory policies are articulated that affect basic rights, especially autonomy, access to resources, and dignity.