Are leadership and organisational innovation catalysts for people-centred care: a case study of the Matia Foundation?
Author:
Amunarriz, G., Alcalde-Heras, H.
Imagen: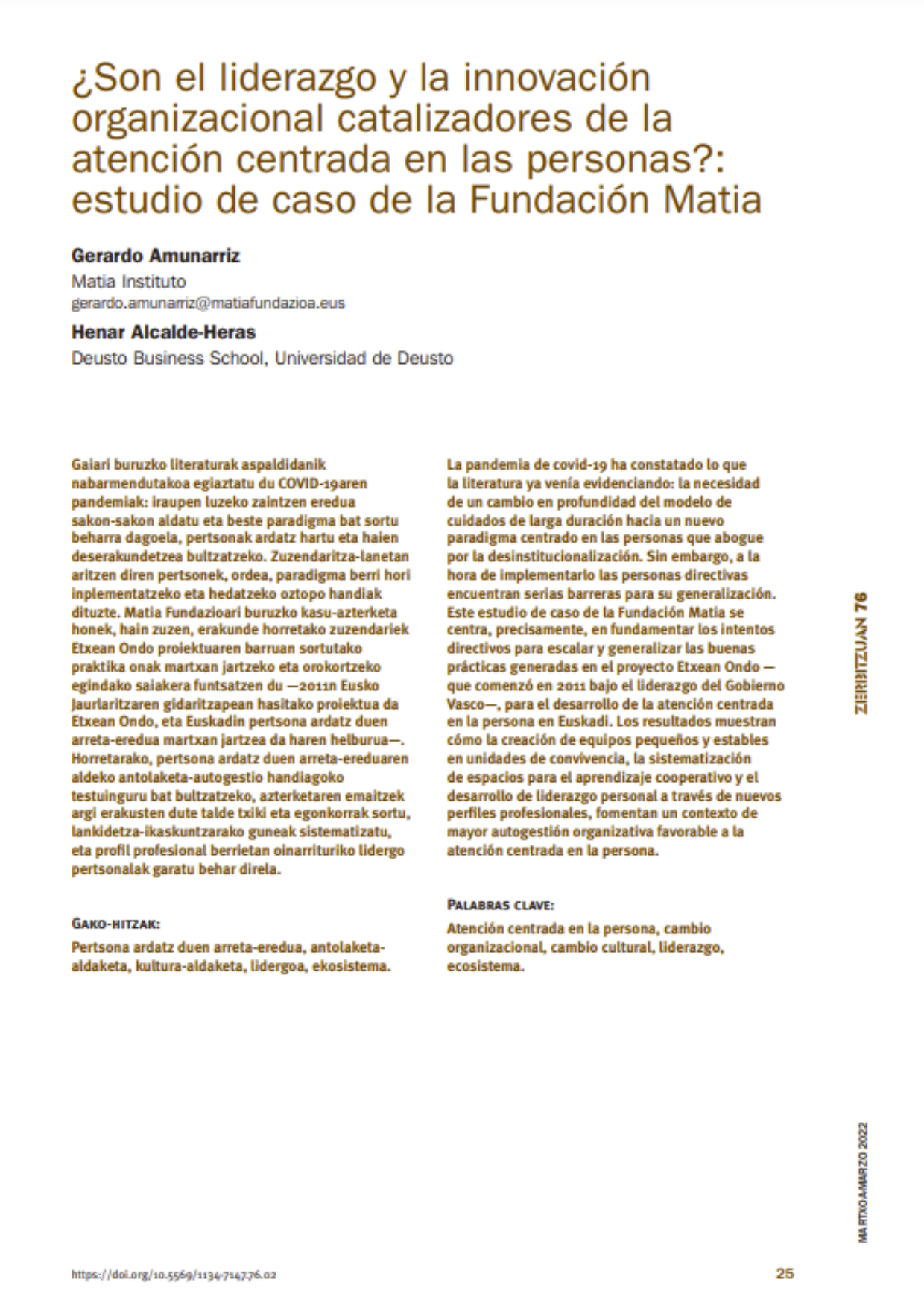 Revista:
Zerbitzuan. 2022; 76: 25-46.
The covid-19 pandemic has confirmed what the literature had already been demonstrating: the need for a profound change in the long-term care model towards a new person-centred paradigm that advocates deinstitutionalisation. However, when it comes to implementing it, managers encounter serious barriers to its generalisation. This case study by Matia Fundazioa focuses precisely on the basis of managerial attempts to scale up and generalise the good practices generated in the Etxean Ondo project - which began in 2011 under the leadership of the Basque Government - for the development of person-centred care in the Basque Country.
The results show how the creation of small, stable teams in cohabitation units, the systematisation of spaces for cooperative learning and the development of personal leadership through new professional profiles, foster a context of greater organisational self-management favourable to person-centred care.