Etxean Bizi: is it possible to live at home when support is needed? Reframing the current model of providing support and care in the home
Author:
García, A., Etxaniz N., Azurmendi, M., Prieto, D., Aldaz, E.
Imagen: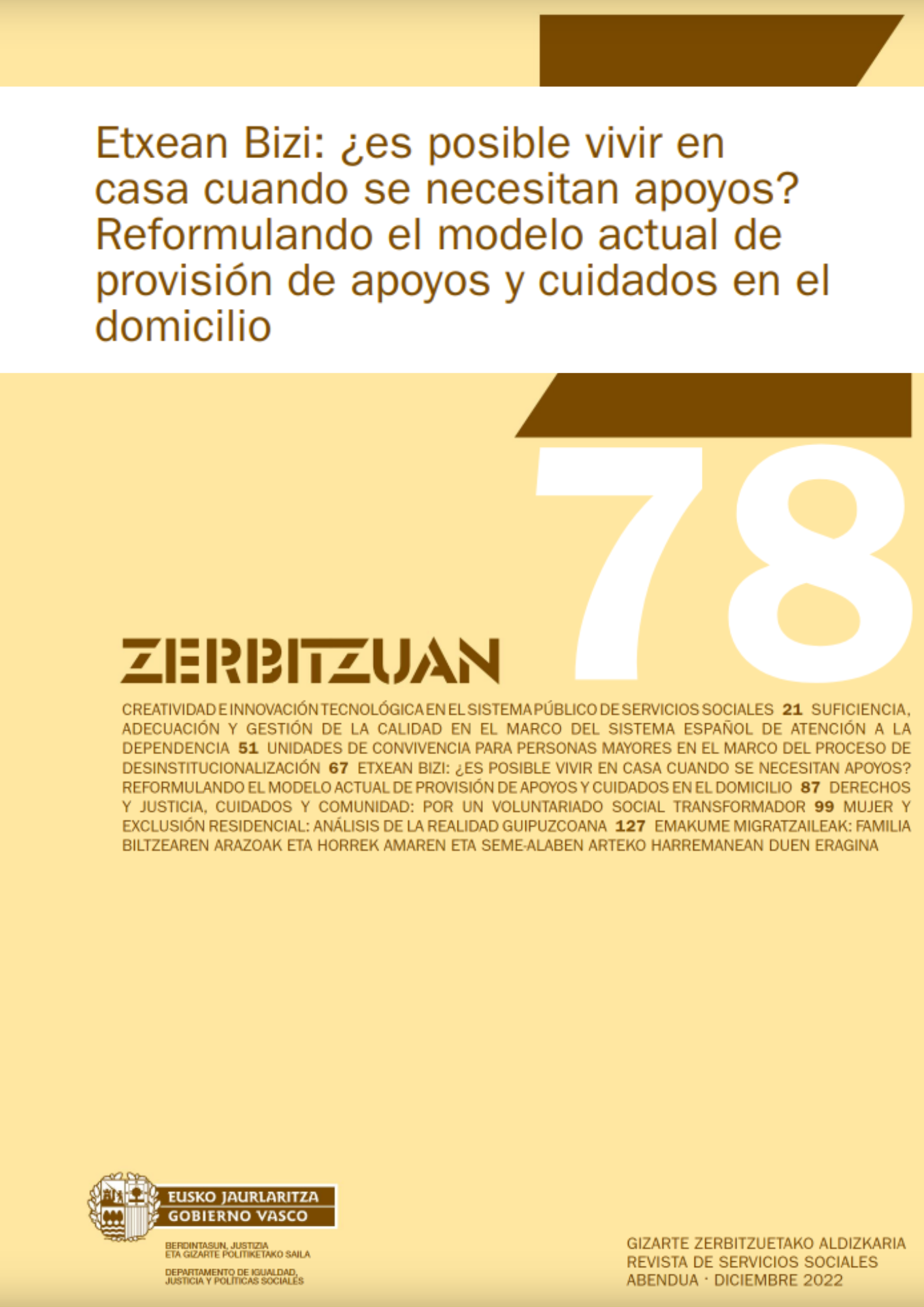 Revista:
Zerbitzuan. 2022; 78: 67-85.
It is estimated that, in the event of developing dependency, the majority of people (around 75%) want to grow old at home. The institutional alternative of entering a nursing home is the second choice, possibly in the absence of other housing alternatives.
In this context of transition to an ageing society, care coordination or integration has been proposed for years as a systemic need for people to have their care needs continuously and fully met.
This article describes the processes and results obtained in the pilot study on the implementation of the Etxean Bizi project (2017- 2019) with the aim of identifying the keys to reformulate the current model of care provision, favouring the permanence at home of those people who need care and wish to do so.
The intervention was based on two principles: case management methodology and a person-centred theoretical approach.
The pilot study, carried out in three municipalities in Gipuzkoa, analyses the impact on the lives of people in need of care and those they care for, comparing the traditional care provided by social services based on a portfolio of services and care based on flexible case management that contemplates the necessary support, regardless of the public or private sphere and the social, health or community sector.