Barne®-Hartu: EXECUTIVE SUMMARY Qualitative Study
Imagen: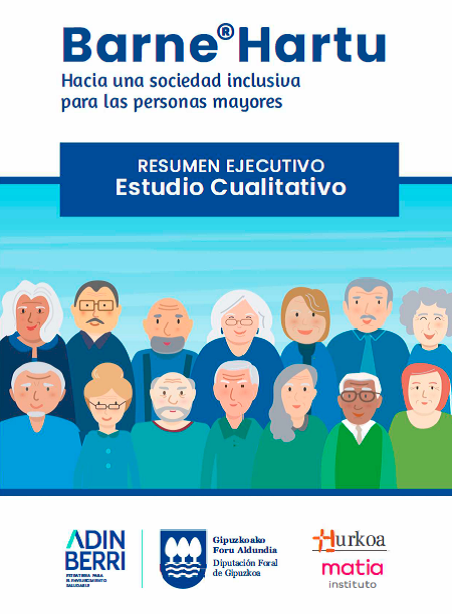 The four documents resulting from the BARNE(r)HARTU project present the Reports generated in relation to the objectives generated in the research.
This is the executive summary of the second one "Qualitative approach to the entry into ageing of people institutionalised in social inclusion resources" presents the results of the qualitative research about relevant aspects in relation to the ageing of people in a situation of social exclusion.
This project has been carried out in collaboration with Hurkoa and the Social Protection Service for Women Victims of Gender Violence and Social Inclusion of the Provincial Council of Gipuzkoa. It has been financed within the framework of the Adinberri strategy call of the Provincial Council of Gipuzkoa for 2019.
(1) The documents are in Spanish.
(2) The authors would like to thank Javier Sancho of the Emaus Foundation for his contributions to the project.
Professionals
Other Professionals
Project