Needs, issues and expectations about dementia care at home in Europe to inform policy development: findings from a cross-national research study
Author:
Bressana, V.; Hansen, H.; Koldby, K.; Damgaar, K.; Snijder, A.; Tageo, V.; Allegretti, N.; Porcu, F.; Marsillas S.; García, A.; Palese, A.
Imagen: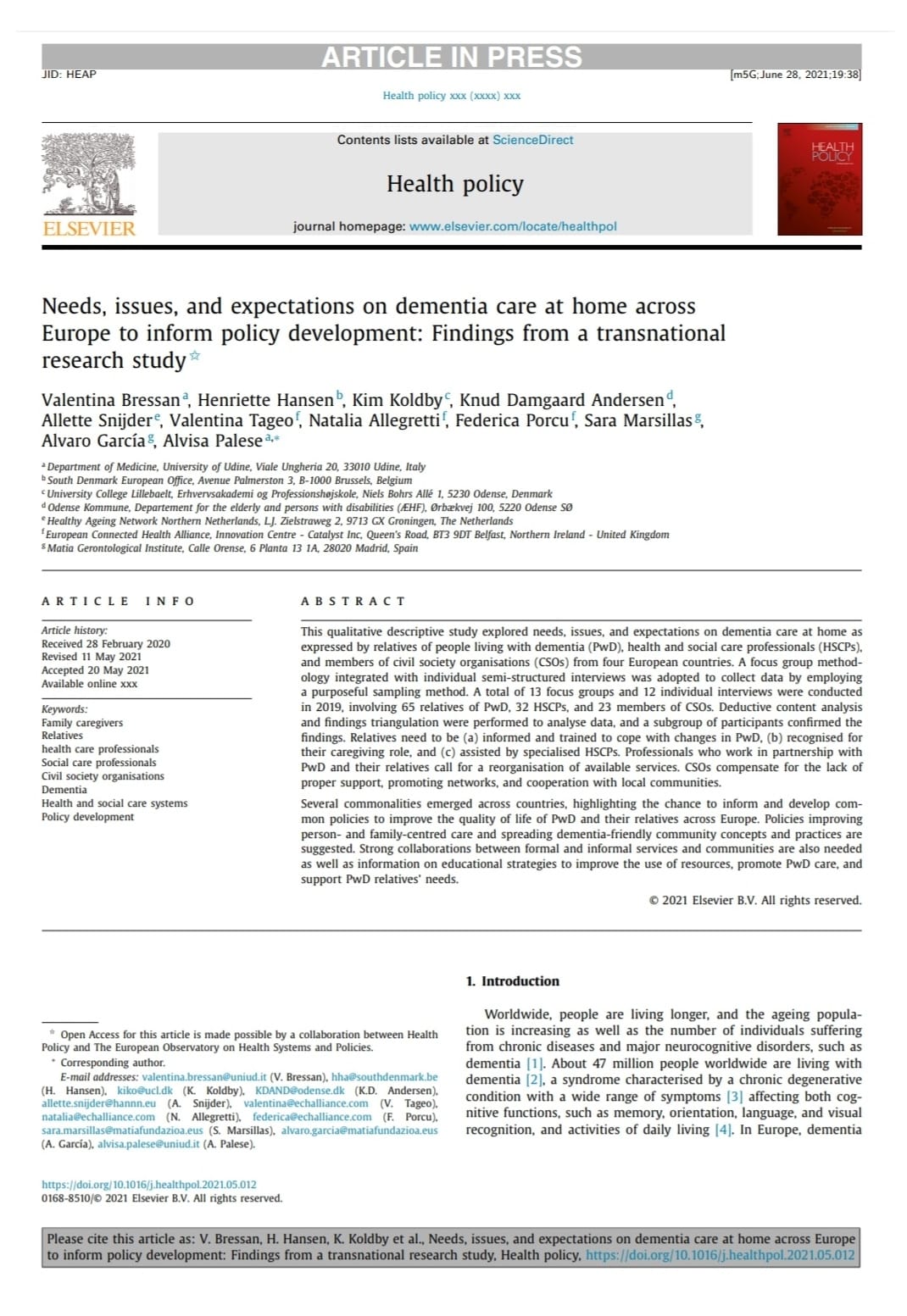 Revista:
Health Policy. 2021 [Article in Press]
Within the framework of the European EDEN project, this qualitative descriptive study explores the needs, problems and expectations about dementia care at home expressed by relatives of people living with dementia, health and social care professionals and members of civil society organisations in four countries.
A number of common threads emerge from the analysis of the collected responses that highlight the opportunity to inform and develop common policies to improve the quality of life of people with disabilities and their families across Europe. Policies that enhance person- and family-centred care and disseminate dementia-friendly community concepts and practices are suggested. It also highlights the need to strengthen collaboration between formal and informal and community-based services, as well as to inform educational strategies to improve the use of resources, promote care for people with disabilities and support the needs of family members of people with disabilities.