pharmacological treatment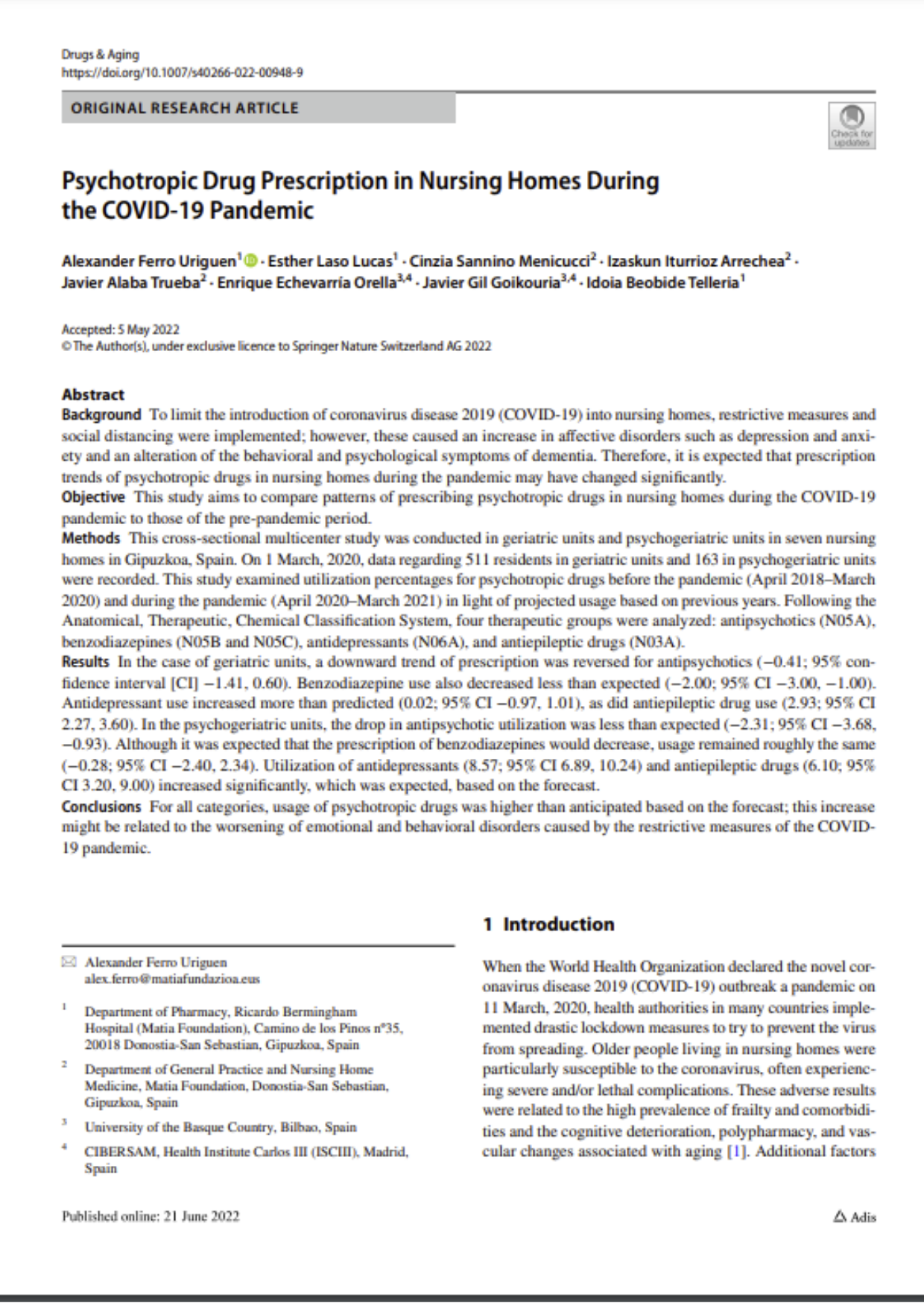 Author:
Ferro A., Laso E., Sannino C., Iturrioz I., Alaba J., Echevarría E., Gil J. y Beobide I.
Revista:
Drugs & Aging. Publicado Online: 21 de junio.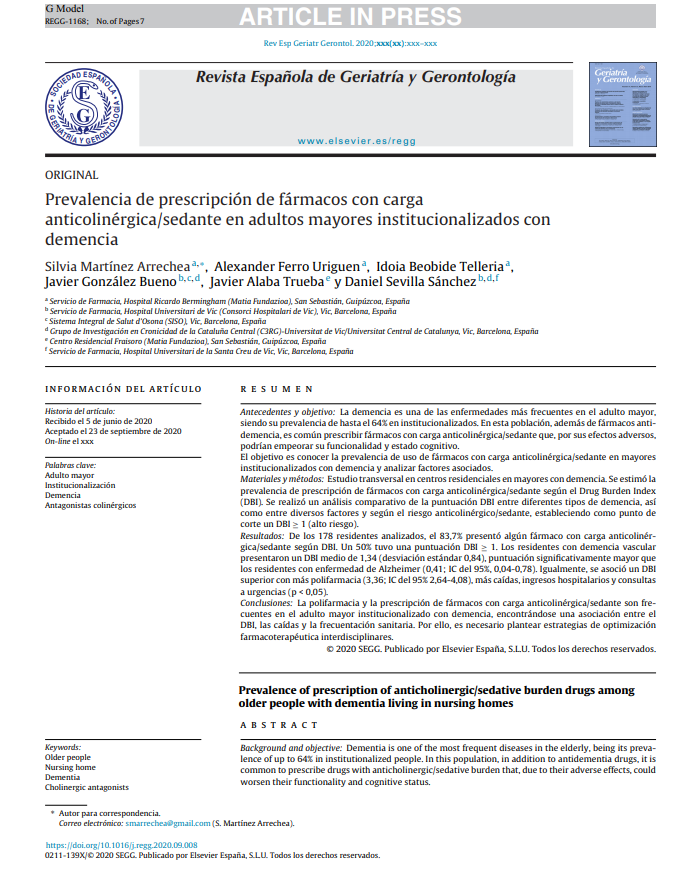 Author:
Martínez, S., Ferro, A., Beobide, I., González, J., Alaba, J., Sevilla, D.
Revista:
Spanish Journal of Geriatrics and Gerontology. Article in Press.