Towards the professionalisation of carers: training and competencies needed for long term care
Author:
Aldaz, E.; Berrios, E.; Fernández, L.; Leiva, M.; López, L.C.; López, A.; Benedetti, F.; Díaz-Veiga, P.
Imagen: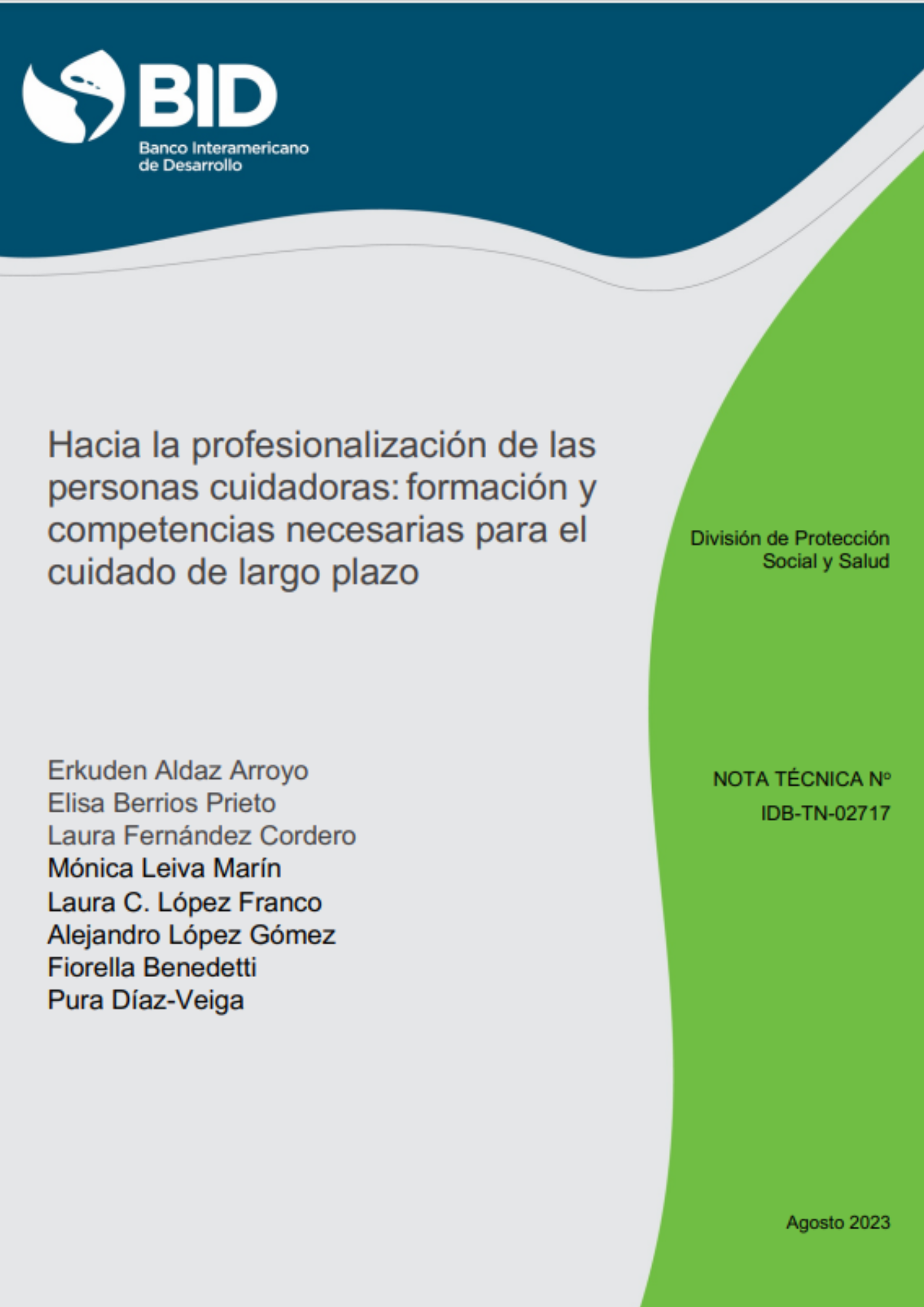 The accelerated process of population ageing in Latin America and the Caribbean is leading to an increase in the number of older people and, in particular, of those who are dependent and in need of care. To ensure that this care is of high quality, one of the challenges faced by the countries of the region is the training of caregivers at scale.
This study stems from a technical cooperation on caregiver training in Colombia, Costa Rica and Uruguay in long-stay and day care centres, implemented by the Astur Foundation with the technical support of the Matia Foundation.
With the aim of promoting training and professionalisation in the care sector, one of the added values of this study is that it analyses and compares, for the first time, training policies, curricula, approaches, contents and methodologies in Latin America and the Caribbean and internationally. Special emphasis is placed on the cases of Uruguay, Colombia, Costa Rica, Spain, France, Italy and Finland, as a result of which it is observed how training in the region is in a transition between a model based on services and another centred on the person.
In addition, another added value of this study is that, based on the lessons learned from good practices in the region and internationally and the competence gaps identified in carers, four trainings are proposed aimed at: 1) those who are already working in the care field, 2) those who lack previous experience, 3) those who wish to specialise in care in high dependency situations and 4) caregiver service coordinators and decision makers.
The novelty of these trainings is that they transversalise the Person-Centred Care approach and propose a theoretical, practical and experiential methodology.