Co-research space
Research
Welcome to the co-research space of Matia Instituto.
We in Matia Instituto offer a platform to generate resources collaboratively with professionals and researchers in the field of gerontology.
Throughout our track record we have observed that diverse contributions and perspectives help to improve initiatives, and in this way transfer to the scientific and professional community, rigorous and practical resources adapted to our present-day reality.
The raison d´être of our project.
Collaboration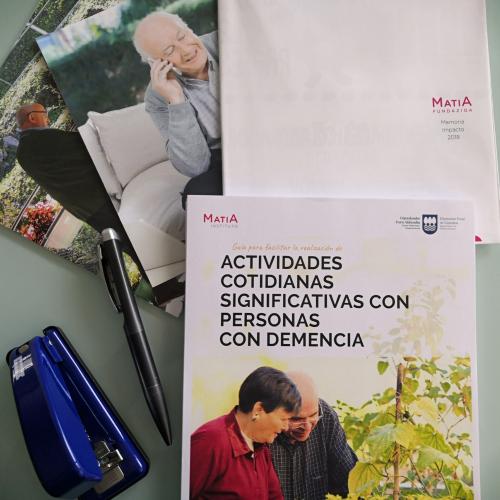 Year: 2019 to 2020
Status: Close
Associates: Matia Instituto
The Guidebook is a manual to facilitate the creation of meaningful everyday activities to be performed with people with dementia.