Adaptation and validation of the Spanish version of the pain assessment scale in people with advanced dementia: PAINAD-Sp.
Author:
Buiza, C., García, A., Sanchez – Iglesias, I., Alaba, J., Navarro, A.B., Arriola, E., Zulaica, A., Vaca, R., Hernandez, C.
Imagen: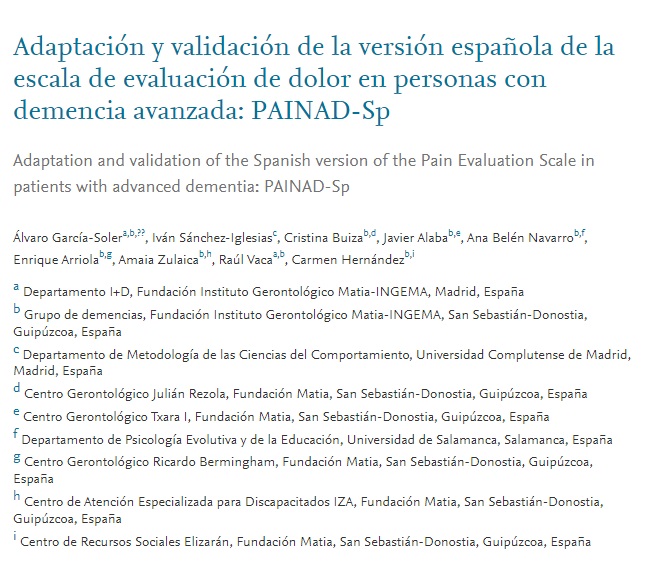 Pain is considered a serious problem in the residential setting, affecting between 49 and 83% of residents. The evolutionary process of Alzheimer's disease can lead to difficulties in communication and understanding of pain assessment scales, making its evaluation and treatment difficult. The main objective of this study was to validate the Spanish version of the PAINAD (PAINAD-Sp) and to evaluate its applicability in a Gerontological Center in Spain.
The results of the study show that the PAINAD-Sp scale is effective in measuring pain in people with dementia without communication skills. This scale can be used by different health professionals with little training and has good reliability.
Professionals
Other Professionals
Iván Sánchez-Iglesias
Javier Alaba
Ana Belén Navarro
Enrique Arriola
Amaia Zulaica
Raúl Vaca
Carmen Hernández