Diversification in support and home care
Author:
García A., Aldaz, E.
Imagen: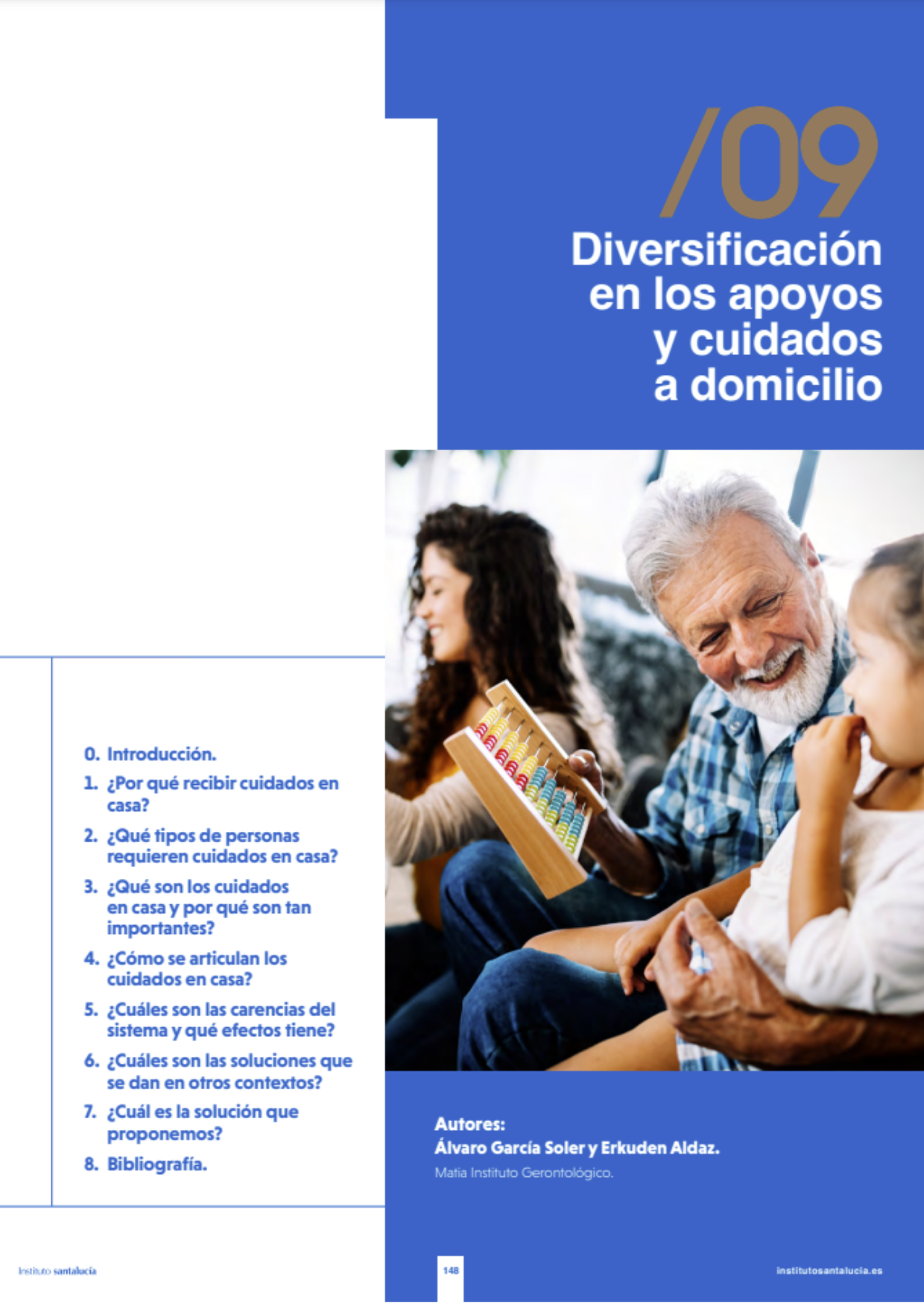 Chapter of "A country for the elderly", a collaborative book promoted by the Santalucía Institute, which seeks to put on the table elements of analysis and reflection on what it means to grow old and its social and economic consequences.
"For several years now, satisfaction with residential services or the prospect of entering a nursing home to spend the last years of life have seemed undesirable compared to growing old and receiving the necessary care at home".
The concept of "aging at home" has expanded as the perception of aging has changed. At the root of this preference is that the home constitutes a person's identity and keeps him or her close to his or her life plan. This chapter explores the importance of home care and the relationship to the surrounding system by attempting to answer the following questions:
Why receive care at home? What types of people require care at home? What is care at home and why is it so important? How is care at home articulated? What are the shortcomings of the system and what are its effects? What are the solutions provided in other contexts? What is the solution we propose?