The Person-Centered Model of Care: what is it and where to start?
Imagen: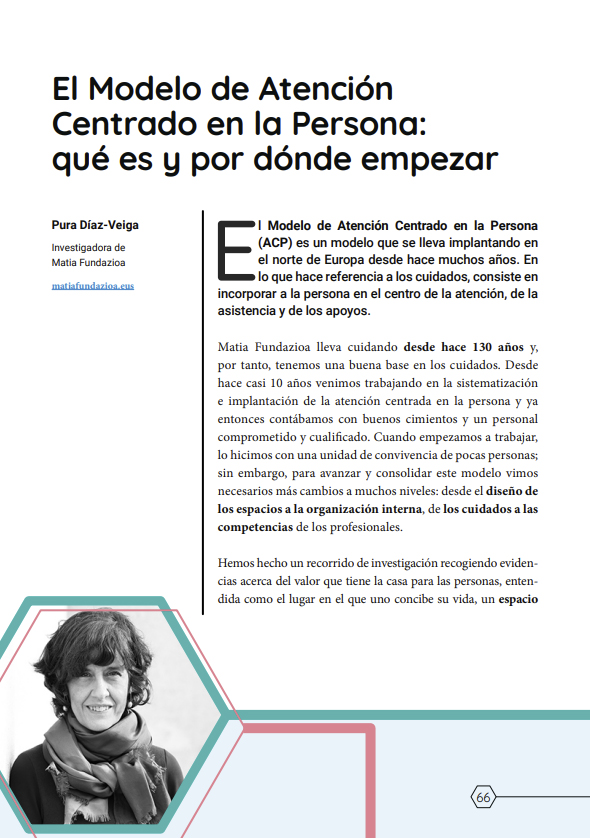 This article is part of the "Cuídemi 2020 Report. Present and future of care for the elderly" in which its author, Pura Diaz-Veiga, researcher at Matia Institute, points out several of the essential aspects that we must take into account when embarking on a change in the residential care model, ranging from the design of spaces and the internal organization of care to improving the skills of professionals or the effective incorporation of the elderly themselves both in decision-making and in research processes on the experience of care.
Issues such as flexibility, the relationship between professionals and caregivers, knowledge of people, even emotions, take on enormous value in this perspective of care. All this without ignoring health-related care, because all these people have many needs, although until recently this was the only thing that prevailed.