Conversations in residential homes for the elderly during covid-19: impact on care professionals
Author:
Lázaro, R., Pinzón, S., Diaz-Veiga, P., Castejón, P., Azurmendi, M. y Uriarte A.
Imagen: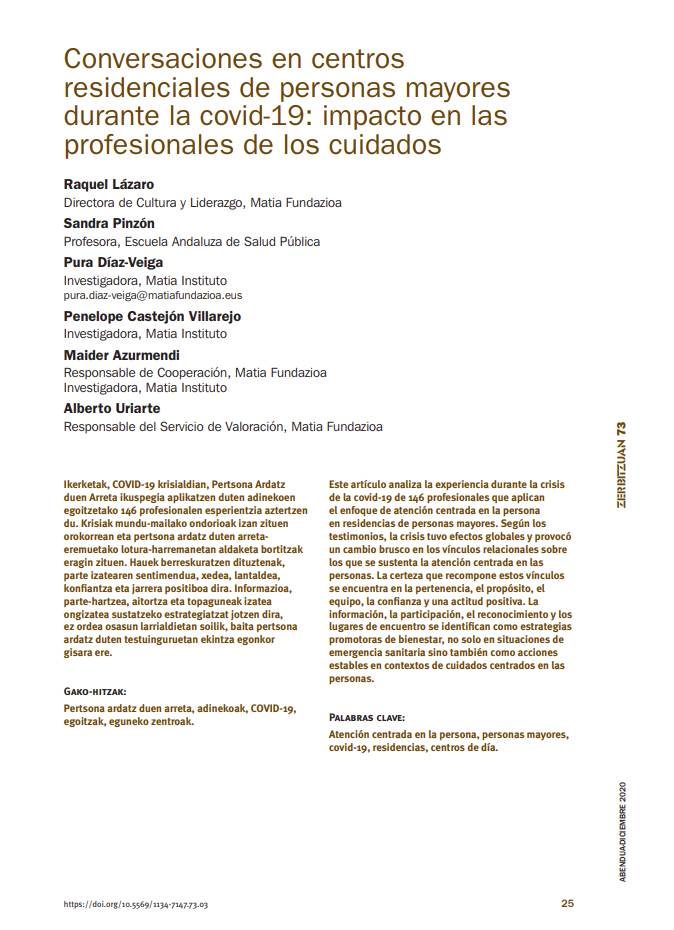 Revista:
Zerbitzuan. 2020; 73: 25-43.
This article analyses the experience during the Covid-19 crisis of 146 professionals applying the person-centred care approach in residential homes for the elderly. According to the testimonies, the crisis had global effects and caused an abrupt change in the relational links on which person-centred care is based. The certainty that recomposes these links is found in belonging, purpose, team, trust and a positive attitude. Information, participation, recognition and meeting places are identified as strategies to promote well-being, not only in health emergencies but also as stable actions in people-centred care contexts.
In this work, resources and strategies have been identified that can not only be useful in a health alert situation, but can also be considered for implementation in organisations committed to good care.