The future of long-term care in the face of the Covid-19 crisis
Author:
Sancho, M.; Martínez, T.
Imagen: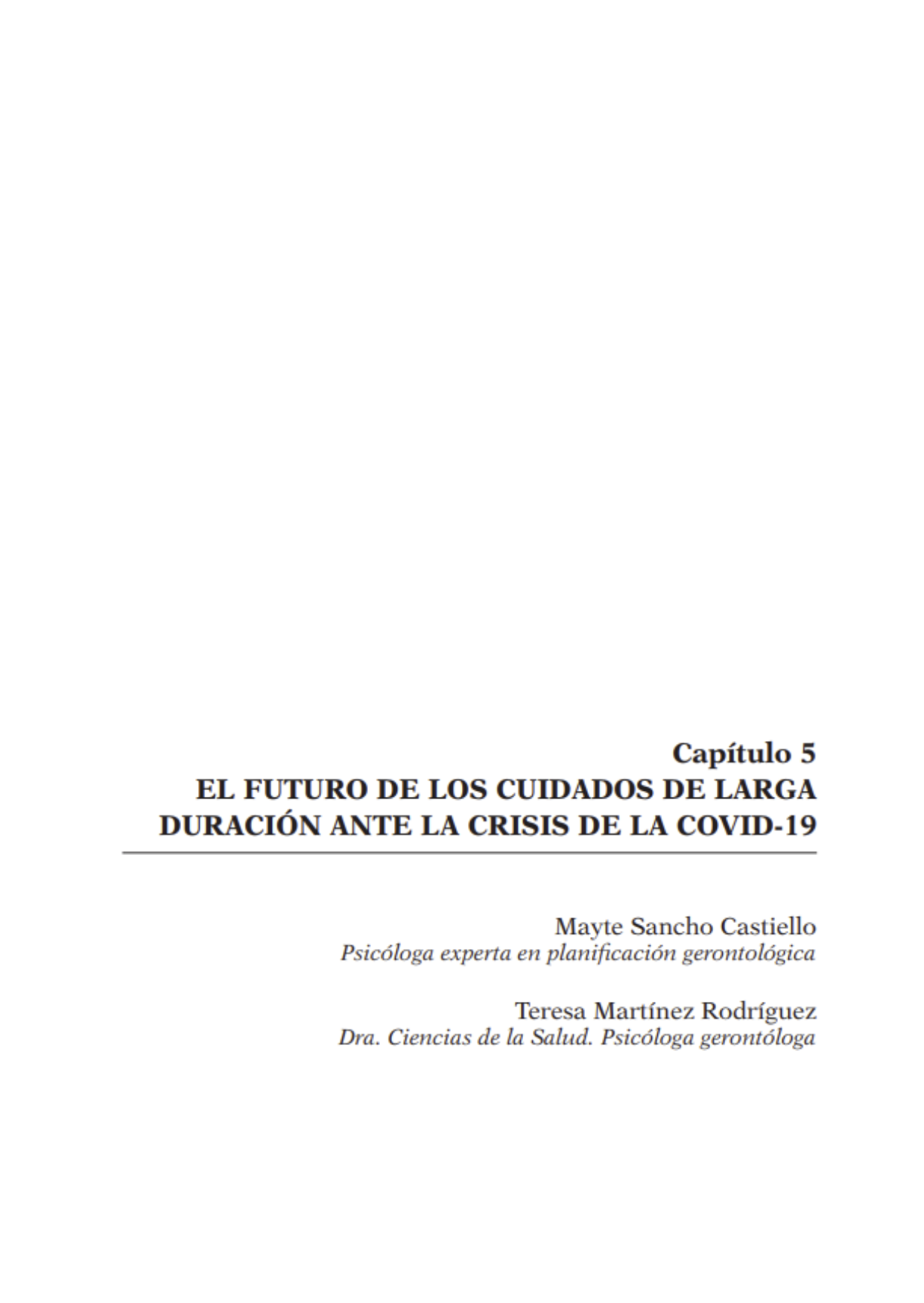 The authors of chapter 5 of the Spain 2021 Report, Mayte Sancho and Teresa Martínez, analyse in this text the future of long-term care in the face of a crisis such as that of COVID-19, which has made visible a fragile care system, poorly adapted to the current needs of the dependent population, both in the model of support and care it offers and in its adaptation to the preferences and wishes of the people who use it.
This brief analysis, which focuses mainly on home and residential services, is accompanied by a proposal for the future of long-term care based both on an ethical framework and on the knowledge generated from international experiences and academic research.
The reformulation of the model of care in the home environment requires a series of actions ranging from the necessary changes in the management model of public social services to the reconsideration of the role of care professionals, which require an extensive process of training, support and dignification of their working conditions.
With regard to residential care, the authors point out that in our environment we have been in transition for years between hospital and hotel models, a process of change that involves the recognition that the concept of housing around the housing paradigm must preside over this complex itinerary of transformation. People want to stay at home and "if not at home, then at home". Environmental changes that bring residential centres closer to domestic environments and organisational transformation will facilitate another way of understanding care, focused on daily life and the personalisation of meaningful activity for people.