Education for SEE ME model
Author:
SEE ME consortium
Imagen: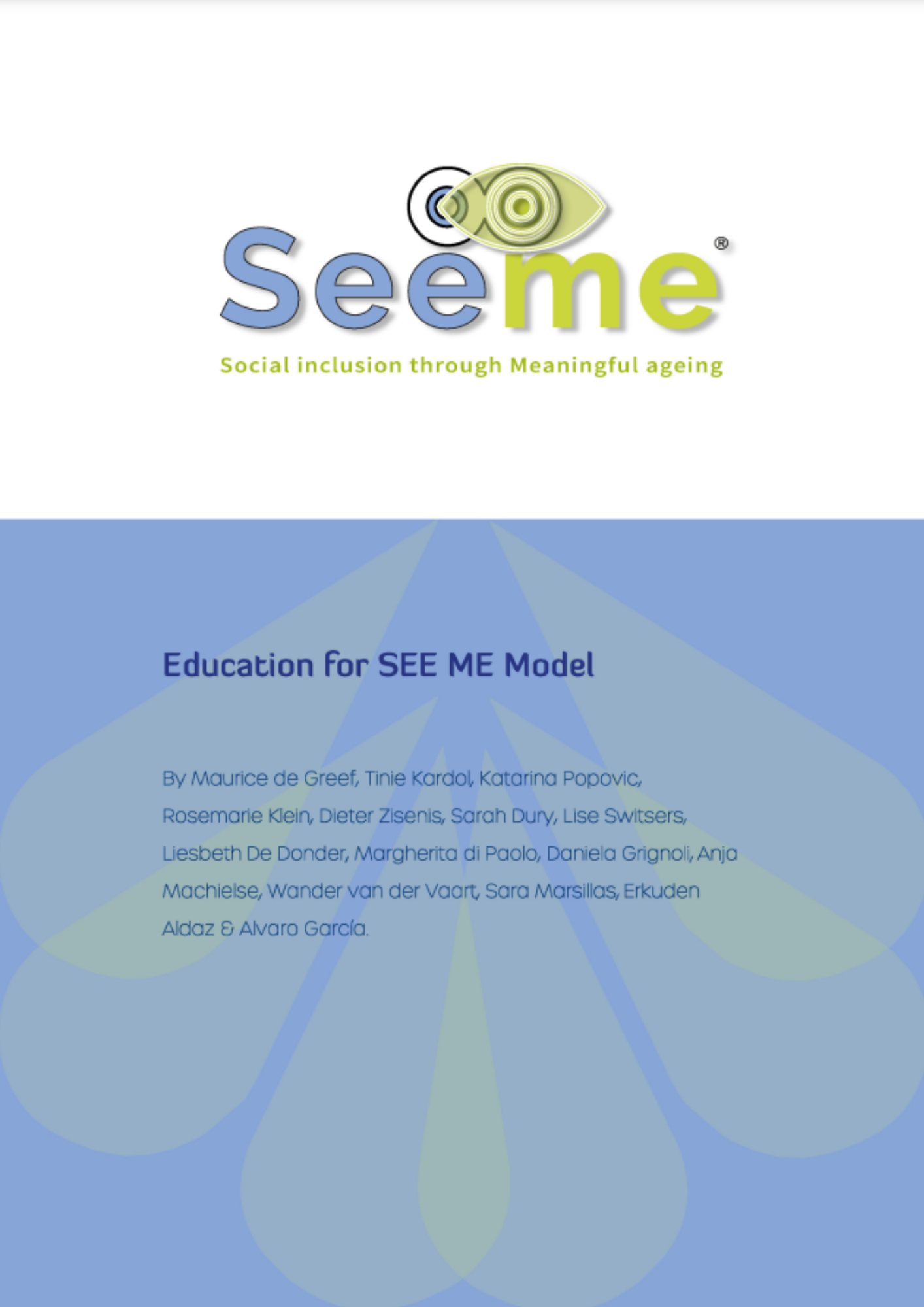 The ultimate goal of training in the concept of 'See Me' for caregivers is to experience a new way of providing (complementary) care with older people and their relatives and caregivers. The aim is to make them really 'see' the person and be aware of their competences, possibilities, needs and wishes. To achieve this, the professional way of caring has to be renewed in many cases.
In order to train professional, informal or voluntary caregivers in a new way of providing care, it is necessary to have a basic foundation for such training. The development of an educational model can provide such a basis.
The basic pillar is the process of amplification, which will be achieved through the use of the training methodology of learning guidance and counselling, and in turn will be achieved through the facilitation of a transformative learning process, which is based on critical, experiential and situational learning through social comparison and skills.