Guide for friendly housing
Author:
Elena del Barrio, Ainara Tomasena, Nerea Almazán, Pura Diaz-Veiga, Mayte Sancho, Sara Marsillas
Imagen: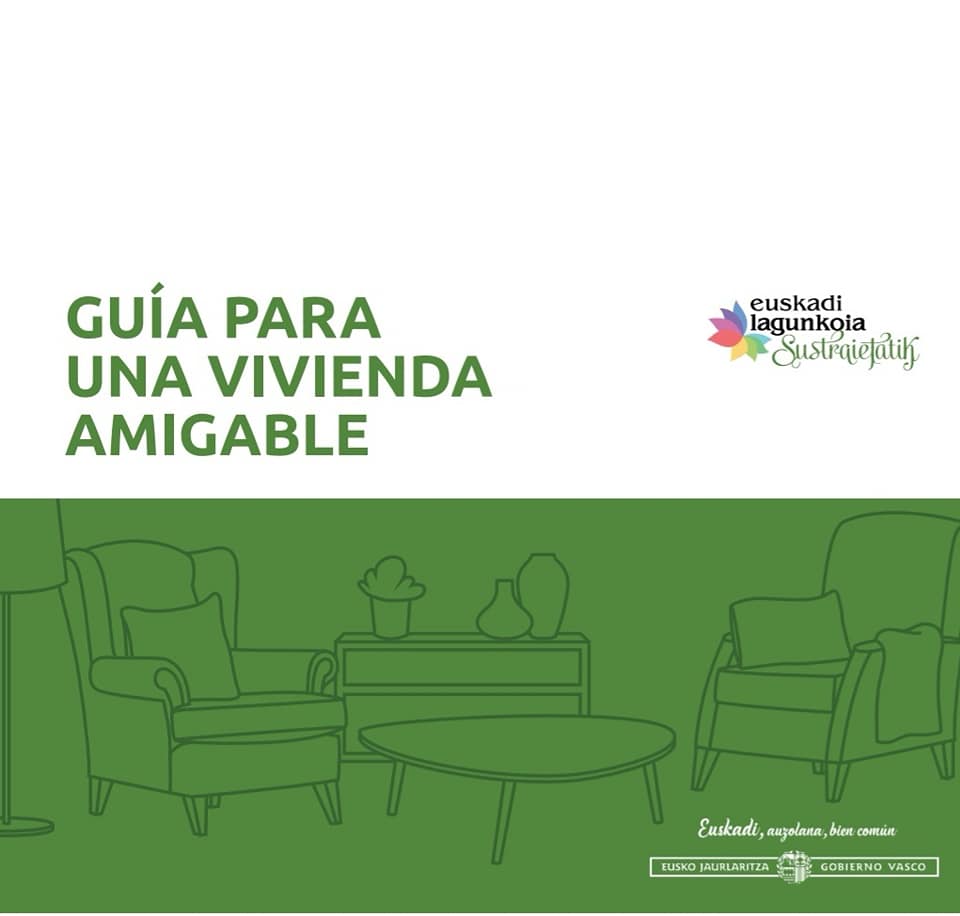 This document offers simple and useful information for each family to assess the needs they may have at home at any given time in the face of possible situations of dependency and need for support. A material that aims to promote the desire to age at home as long as possible, preserving autonomy and quality of life.
This guide is aimed at the elderly and people in the process of aging, that is, all people, and aims to provide simple and useful information that can be used to assess the needs and give clues for adapting the home to possible situations. It is divided into sections, according to the rooms that structure our home (bedroom, kitchen, bathroom, living room, etc.) and includes advice and recommendations on the different elements that make up each room. At the end, a questionnaire is included so that each person can assess how to improve their home depending on each specific situation.
Elaborated within the framework of the Euskadi Lagunkoia project, this didactic material is the result of the transversal collaboration of the Department of Employment and Social Policies and the Department of Environment, Territorial Planning and Housing of the Basque Government.