A randomized controlled trial protocol to test the efficacy of a dual-task multicomponent exercise program in the attenuation of frailty in long-term nursing home residents: Aging-ON Dual-Task study
Author:
Rezola – Pardo, C., Arrieta, H., Gil, S., Yanguas, J., Iturburu, M., Irazusta, J., Sanz, B., Rodriguez, A.
Imagen: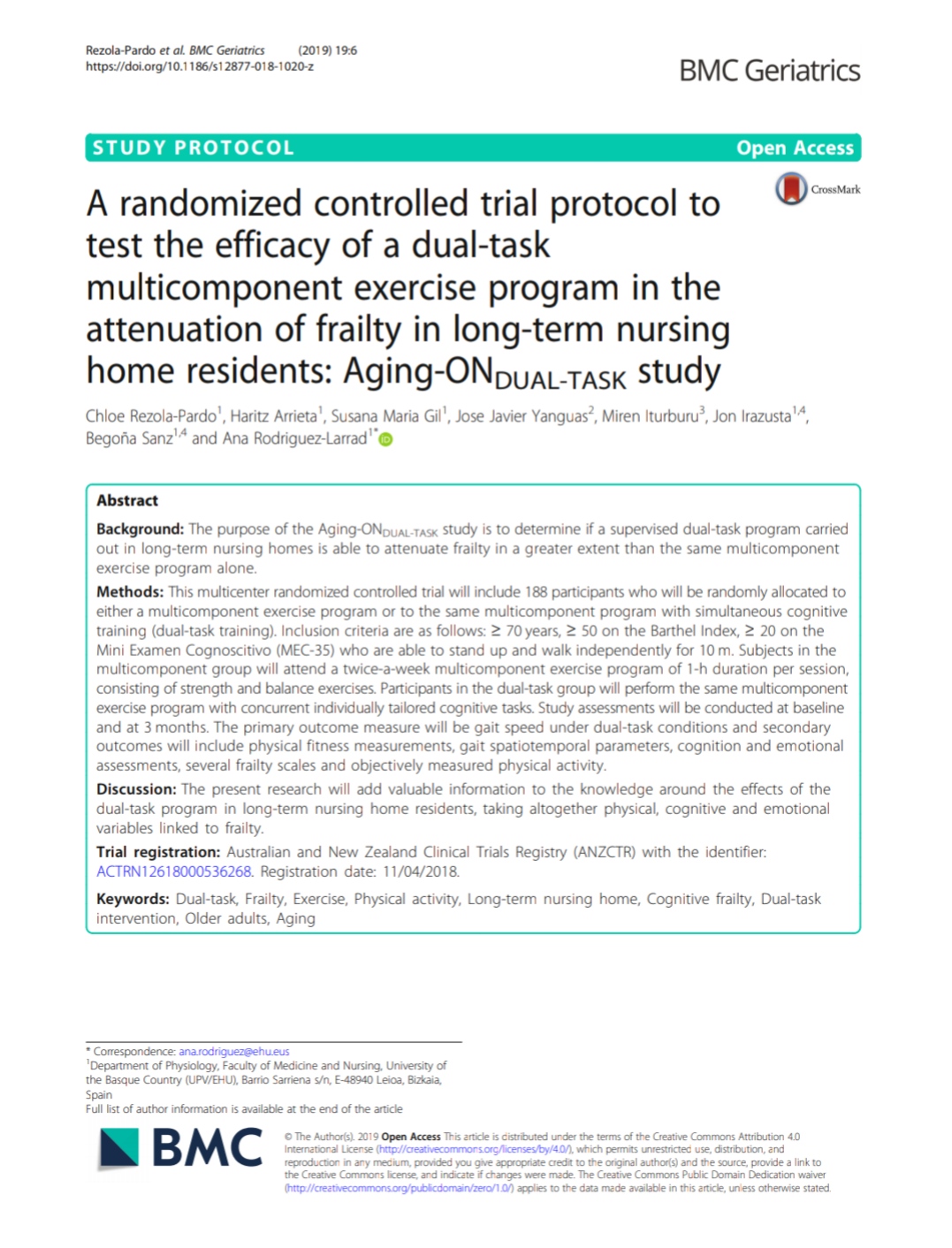 The purpose of the Aging-ON DUAL-TASK study, in which Matia Fundazioa collaborates with the UPV-EHU, is to determine the long-term efficacy of a multi-component exercise program in the attenuation of frailty in the case of elderly people living in gerontological centers. To this end, the results of offering this physical exercise program alone or combined with cognitive tests will be analyzed, taking a set of physical, cognitive and emotional variables related to frailty.
This article, published in the journal BMCGeriatrics, collects the validation protocol designed to evaluate this intervention based on dual tasks developed within the framework of the FALCO project, funded by the Basque Government.
Professionals
Other Professionals
Chloe Rezola-Pardo
Haritz Arrieta
Susana María Gil
Javier Yanguas
Jon Irazusta
Begoña Sanz y Ana Rodriguez-Larrad