To live is to discover myself
Author:
Sancho, M., Diaz – Veiga, P., García, A., Galdona, N., Yanguas, J.
Imagen: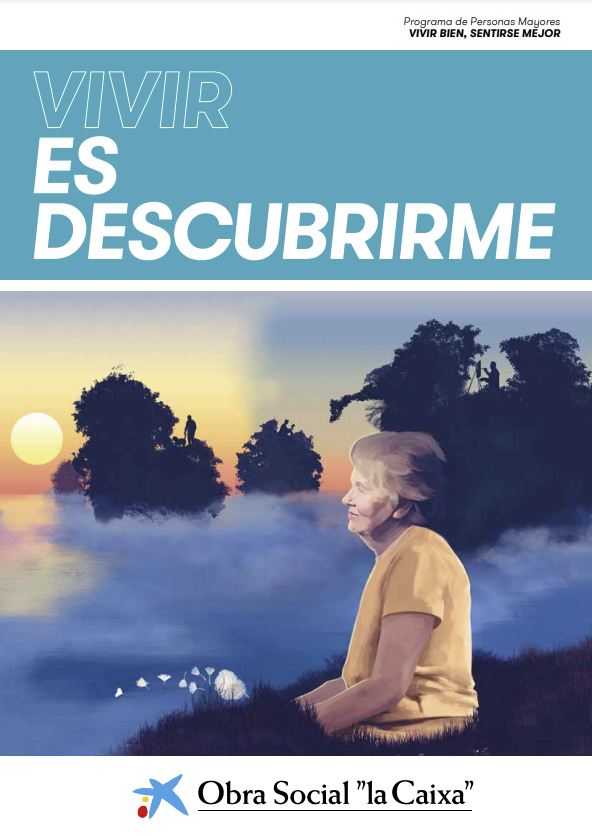 "Living is discovering myself" is the third of the three itineraries of "Living well, feeling better", a program that aims to help the elderly to develop a life project that favors their personal wellbeing. To this end, a set of knowledge, strategies, techniques and psycho-emotional skills that contribute to build a full life according to the values, desires and needs of each person are proposed.
The sessions that correspond to this itinerary promote the identification of capacities and the recognition of adaptation strategies, through the exchange of experiences related to vulnerability. From a positive perspective of this notion, how to face loneliness and care for oneself and others is addressed, while reflecting on the personal attitude that allows us to cope with the difficulties that arise in personal and family relationships.
Other itineraries: Vivir como yo quiero | Vivir en positivo
Professionals
Other Professionals